Irrigation systems
High quality GRP irrigation systems
Irrigation systems made of glass fibre reinforced plastic offer numerous advantages: GRP is durable, weatherproof, corrosion resistant, easy to repair and extremely durable. This means that GRP drums from CEMO combine high quality, versatility and durability all in one. Simply select the drum or irrigation system that suits your requirements - or get personal advice from our experts.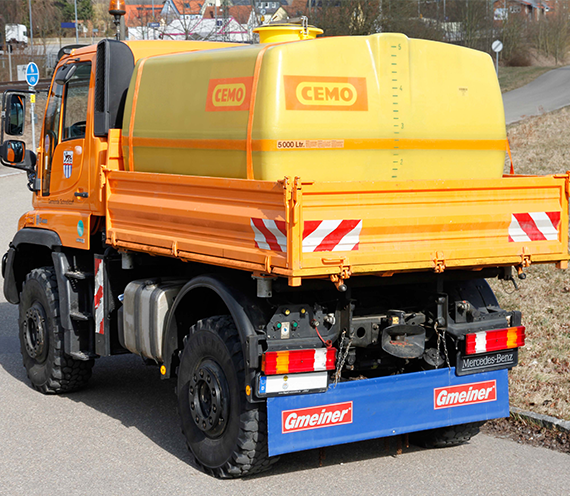 Extremely durable, easy to repair and corrosion resistant: Drums and tanks made of glass fibre reinforced plastic
Whether suitcase-shaped, box-shaped or oval, we manufacture drums and water tanks made of glass fibre reinforced plastic in sizes of up to 15,500 litres and in your preferred colour. The composite material GRP is characterised by its extreme durability and acts an alternative to steel, aluminium and copper. At CEMO, you will only get the best solutions for your irrigation requirements - along with drums and tanks that will last for a very long time.
Quality characteristics of GRP drums
For 200 to 15,500 litres

Pasture drum is light-impermeable to prevent the formation of algae
70% lighter than steel drums

Permanently weather and corrosion resistant

Oval, suitcase or box-shaped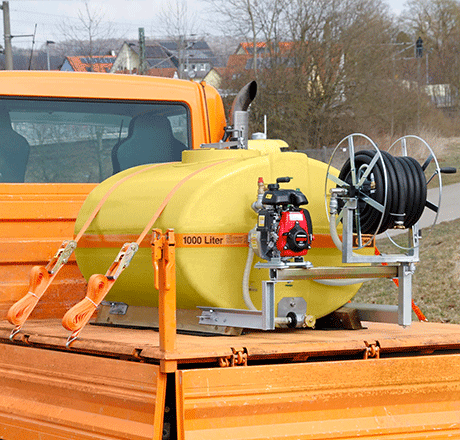 For heavy continuous use
The BWS 130 mobile irrigation system
With a built-on pump, swivelling hose reel and suitable for all oval drums from 600 to 5,000 litres, the powerful BWS 130-PE is suitable for continuous operation in parks, green areas and for building maintenance. Our irrigation system made of GRP is characterised above all by its light and robust construction. No matter what size and variation you choose, robust irrigation systems from CEMO are the perfect solution for your daily cooking needs - and will pay for themselves for years to come
To the product
For professional operations
The BWS 500 mobile irrigation system
With extended steel runners for oval barrels and for volumes from 1,000 to 6,000 litres, the BWS 500 irrigation system was specially designed for use on vehicle platforms. It has a console for mounting the pumps and is provided with with quick-release lids for up to 1,500 litres and with hinged lids from 2,000 litres. This makes the BWS 500 made of GRP suitable for the professional irrigation of larger areas and parks - the ideal companion for municipalities and commercial providers.
To the product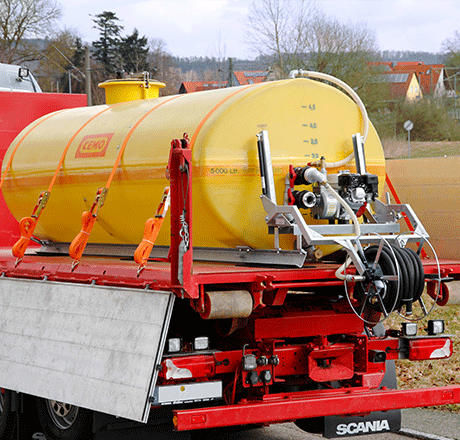 Separate storage and charging of lithium batteries
Perfect protection with safe storage and transportation systems from CEMO
To the item

DT-Mobil COMBI - Refuel always and everywhere
Make yourself independent with a mobile COMBI filling station for diesel and AdBlue®.
To the article
Mobile irrigation systems are suitable for the professional irrigation of larger areas and parks.
Medium sizes are suitable for use in gardening and landscaping as well for cleaning buildings. All units are completely assembled with motor pumps and swivel hose reels. GRP barrels involve irrigation systems with capacities of up to 6,000 litres.