Service and maintenance (On request)
We'll handle this...

maintenance for safety cabinets, tank stations and drums
Services for cabinets
Individual inspection or maintenance contracts
Competent support by our service technicians
Inspection of all safety-relevant components
Immediate repair of minor defects (major repairs are offered separately)
Exhaust air test
Preparation of service reports
Attaching of an inspection sticker following successful maintenance
Wear parts up to €10.00 per tested safety cabinet are included!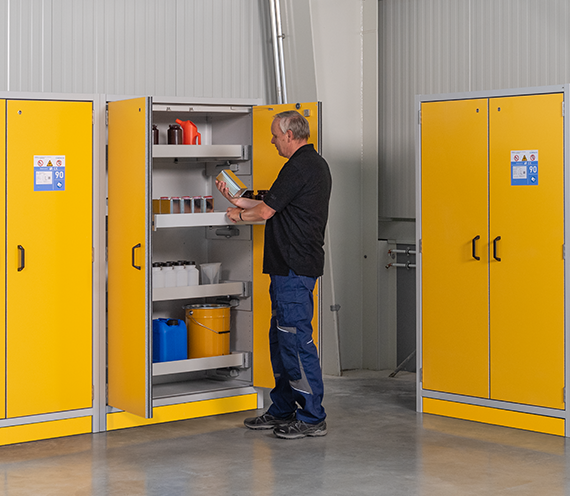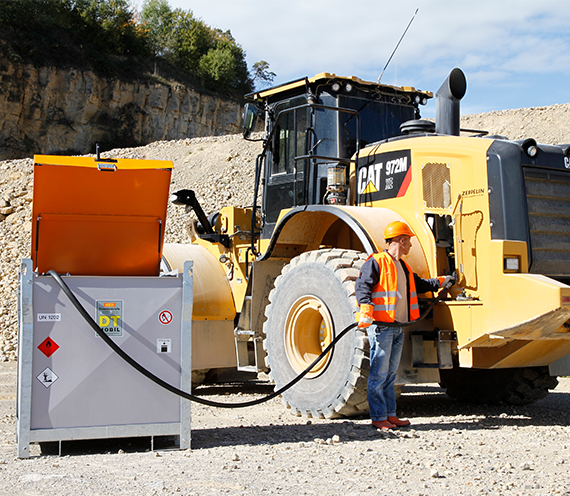 Inspection of filling stations

after 2½ years by experts in accordance with BAM-GGR 002, No. 5.3
Inspection of the external condition
Verification of labelling
Checking the function of the operating equipment, i.e. all fittings associated with the tank
Leak test with air at 0.2 bar overpressure
Documentation of the periodic inspection
Inspection certificate
Inspection sticker
Documentation of the test on the type plate
Wear parts up to €20.00 per tested filling station are included!
Drum maintenance and inspection
Particularly in the case of mobile GRP tanks, initially-small cracks or impact points may lead to more extensive damage.
Book our service and avoid leaving things until it's too late.
Optional: We can also change the oil in your engine pump.
Parts and supplies up to €20.00 per tested drum or irrigation system are included!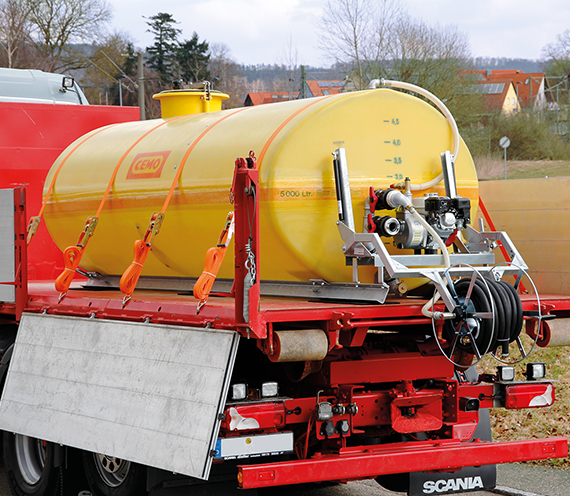 The CEMO safety concept guarantees you:
the functional safety and longevity of your products
legal certainty in the event of damages
Trust in the service of the specialist. Our maintenance service will support you in complying with all current regulations.
Maintenance service in accordance with DIN 31051

Separate storage and charging of lithium batteries
Perfect protection with safe storage and transportation systems from CEMO
To the item

DT-Mobil COMBI - Refuel always and everywhere
Make yourself independent with a mobile COMBI filling station for diesel and AdBlue®.
To the article