Irrigation systems
Versatile PE irrigation systems
Polyethylene irrigation systems offer the following benefits: PE is durable and inexpensive. This means that our irrigation systems made of PE combine quality, functionality and sustainability all in one. Choose the PE drum or PE irrigation system that fits your needs and space conditions and find out more about CEMO's quality products.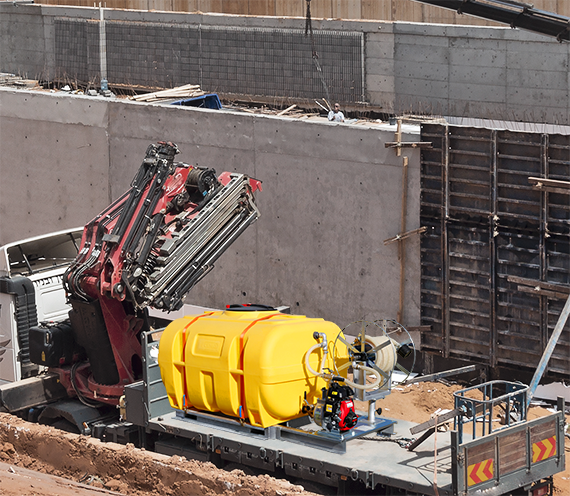 Durable and inexpensive

Polyethylene drums and tanks
Whether suitcase-shaped or box-shaped PE-drum or pasture drum in green, we manufacture liquid containers and water tanks made of polyethylene in different sizes and with a variety of extras. Our PE drums are manufactured in a rotation process in one piece only. In this way, you only get optimal solutions to your irrigation requirements - along with drums and tanks that last an extremely long time.
Box-shaped PE-drum
125 litres

200 litres

450 litres with integrated baffle

600 litres with integrated baffle
Box-shaped PE pasture drum
450 litres

600 litres

Light-impermeable to prevent the formation of algae
Suitcase-shaped PE-drum
600 litres

1000 litres

2000 litres

Available in all sizes, with and without baffle
For flexible use

BWS 130-PE mobile irrigation system
Equipped with runners, support device, HONDA motor pump, hose reel, 3-way stopcock system, pressure relief valve and fastening straps, the BWS 130-PE is suitable for all mobile irrigation requirements. The closed circuit with a safety suction valve allows the mixing of fertilizers and spraying agents. The motor pump delivers 130 l/min and the optional baffles provide reliable support when working with fast-moving vehicles - wherever a lot of water and fertiliser needs to be applied.
Sizes and variants
600 litres
1000 litres
2000 litres
To the product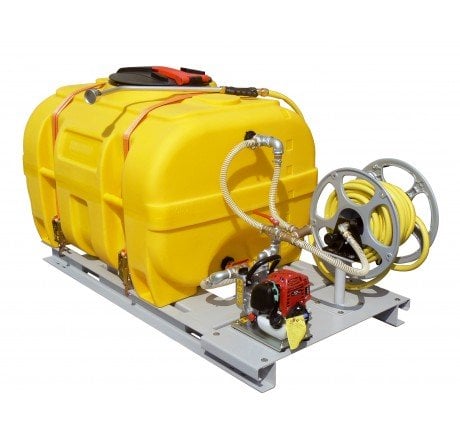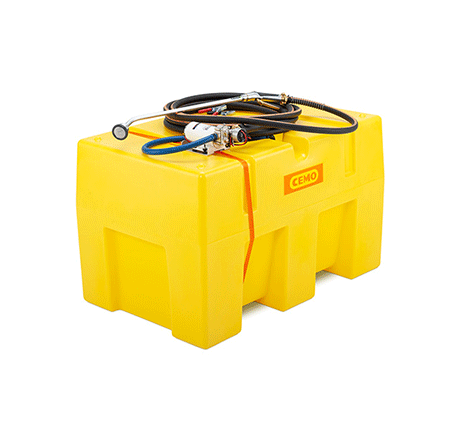 For smaller areas of greenery

BWS 25-PRO PE mobile irrigation system
Our BWS 25-PRO PE mobile irrigation system can support you with its compact design, low dead weight and a powerful pump that switches off when not in use. Available in two sizes and with an integrated baffle wall, our space-saving all-rounder is suitable for plant beds and parks with narrow driveways, cemeteries and winding alleys.
Sizes and variants
450 litres with integrated baffle
600 litres with integrated baffle
To the product

Separate the storage and charging of lithium batteries
Perfect protection with safe storage and transportation systems from CEMO.
To the article

DT-Mobil COMBI - Refuel always and everywhere
Make yourself independent with a mobile COMBI filling station for diesel and AdBlue®.
To the article
Mobile irrigation systems are suitable for the professional irrigation of larger areas and parks.
Medium sizes are used in gardening and landscaping as well for cleaning buildings. All units are completely assembled with motor pumps and swivel hose reels. GRP barrels involve irrigation systems with capacities of up to 6,000 litres.