CEMO Knowledge
Water Resources Act
Water is life, water is everything. This is why the Water Resources Act (WHG) came into force in Germany back in 1960. And CEMO has been around just as long. For working with hazardous substances and liquids hazardous to water, we can provide our customers with clever ideas and accessories for transportation and storage.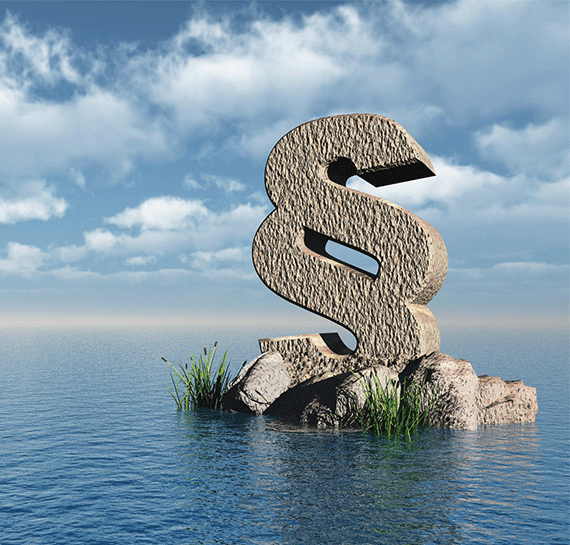 Our products, like the WHG, pursue the goal of protecting people and the environment and preventing the contamination of our environment, especially of our waters. Our drip trays, for example, make an important contribution to the safety aspects surrounding hazardous substances.
Please refer to the Water Resources Act of the Federal Republic of Germany if the following activities form an integral part of your everyday work:
Surface waters
Accumulating and lowering

Extracting and draining water

Abstraction of solid substances, insofar as this has an impact on the status of the water body or on the discharge of water

Introduction and discharge of substances.
Coastal waters
Introduction and discharge of substances
Groundwater
Discharge of substances
Removal, extraction, routing and drainage
Accumulation, lowering and diversion by installations which are intended or suitable for this purpose

DT-Mobil COMBI - Refuel always and everywhere
Make yourself independent with a mobile COMBI filling station for diesel and AdBlue®.
To the article
Stationary and mobile filling stations and tank systems from CEMO
Being able to refuel independently of the filling station network, both at your own premises and in remote locations, means comfort and safety and offers numerous practical advantages. With a view to storing and transporting your fuel safely, CEMO can offer you a variety of filling stations and tank systems to meet your needs. From handy solutions for your own requirements to steel tanks for construction, agriculture and forestry; we can supply you with tailor-made options.

CEMO is Germany's market leader in the field of legally-compliant complete systems for independent filling stations. We offer filling stations and fuelling systems for diesel, gasoline and AdBlue® / DEF / ARLA 32, which can ensure your supply of fuels even away from filling stations, while meeting the high safety standards and necessary legal requirements.
Filling stations and tank systems for diesel, petrol and AdBlue® / DEF / ARLA 32
CEMO can provide you with both stationary and mobile filling stations and tank systems for a variety of fuels. It goes without saying that our products comply with all the legal requirements, which differ depending on the type of fuel. For example, explosion pressure resistance, flame arresting and water hazard classes play a role in the fitting-out of filling stations and tank systems. And we can offer you the right solution for more than just diesel and petrol. We also supply filling stations in various designs for urea AdBlue® / DEF / ARLA 32.

To go with our filling stations and tank systems, CEMO also offers hand electric pumps featuring various flow rates.
Storage in accordance with requirements and easy handling with CEMO tank systems
CEMO's filling stations and tank systems not only guarantee the safe storage of fuels in accordance with requirements, but are also convincing in terms of installation and handling. Our extensive range features both stationary and mobile versions as well as tank systems for indoor and outdoor use. Practical fuel trolleys also ensure maximum flexibility.

CEMO can provide you with filling stations and tank systems made of GRP, PE or steel with or without ADR approval for the transportation of dangerous goods. You can also choose between different sizes and volumes - whatever is practical for your business and suits the conditions on-site.

Ensure the protection of both people and nature when refuelling your vehicles with tank systems and filling stations from CEMO.