Winter road maintenance
Gritter for roads, paths and squares
In winter, gritters ensure that gravel, sand or crushed stone is spread evenly over large areas of roads, paths and squares. Quality products from CEMO consist of durable stainless steel and composite materials in various designs. The spreading quantity and width can be individually adjusted for each area and requirement. With containers for variable gritting materials and powerful extras, our gritters have been specially developed for tough winter conditions.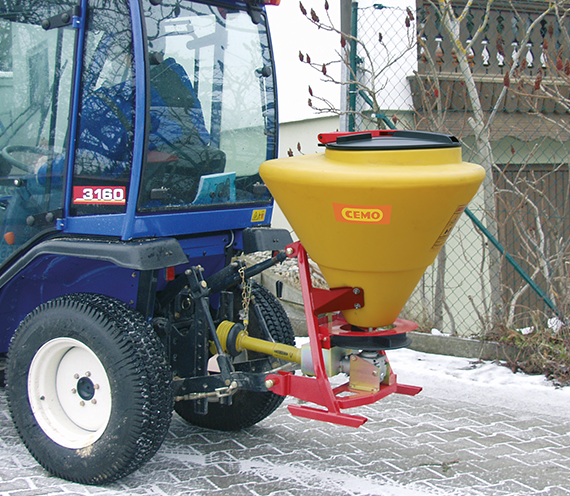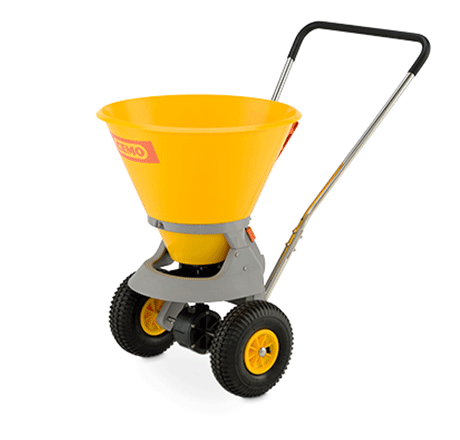 SW 20-C and SW 35-C gritters:
ideal for small and medium-sized areas
The gritter with composite frame optionally comes with a volume of 20 or 35 litres. It is suitable for large areas and car parks in private and commercial areas. Both variants also have other features: The container can be filled with a variety of gritting materials;p for example sand, gravel or salt. The stainless steel push rod is triple adjustable in length and the variable spread width limiter ensures even and large-area spreading. With the pneumatic rubber wheels and winter tread pattern you can reach everywhere easily and every time snow falls.
To the product
KS 35-E box gritter:
The specialist for pathways
With a precisely-adjusted gritting width of 60 cm, the KS 35-E grits pavements quickly and evenly, without leaving any gaps and. Its container can be filled with sand, gravel, salt, oil binding agent or even seeds and fertiliser. The hopper consists of corrosion-resistant PE and holds 35 litres. The spread rate can be infinitely adjusted via the eccentric disc. All parts in contact with the medium are made of stainless steel or plastic. With the length-adjustable push rod and pneumatic rubber wheels, you benefit from maximum gritting comfort.
To the product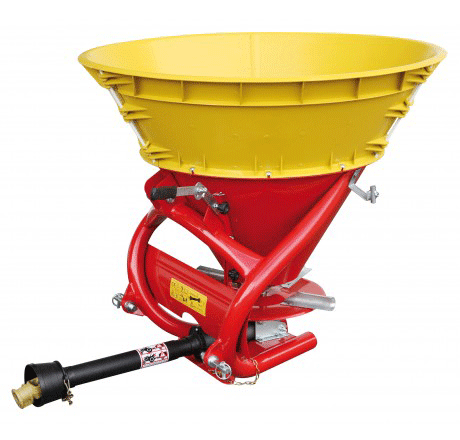 SA 130 and SA 260 mounted gritters:
the professional for big jobs
With ten gritting levels, the mounted gritter allows for spreading widths of up to 5 metres. Both variants are suitable for three-point linkage of Category 0 and 1. The drive via the power take-off shaft is always included in the scope of delivery. Model SA 130 comes with a volume of 130 litres. The yellow container is made of plastic and has a stable hinged lid. Model SA 260 holds twice the amount. The base hopper is made of painted steel. Both mounted gritters provide you with powerful and safe support for large operations on wide gritting areas and long roads.
To the product

Separate the storage and charging of lithium batteries
Perfect protection with safe storage and transportation systems from CEMO.
To the article

DT-Mobil COMBI - Refuel always and everywhere
Make yourself independent with a mobile COMBI filling station for diesel and AdBlue®.
To the article