Winter road maintenance
Snow shovels and snowploughs
Snow shovels and snow ploughs from CEMO are the ideal companions for the hard and extreme demands of winter. GRP shovels are suited to the ergonomic and efficient shovelling of snow. PP shovels were specially developed for handling aggressive salts. And last but not least, our snow ploughs with a blade made of beaded stainless steel ensure that very large quantities of snow can be quickly cleared away. Learn more about our reliable assistants when it comes to dealing with ice and snow.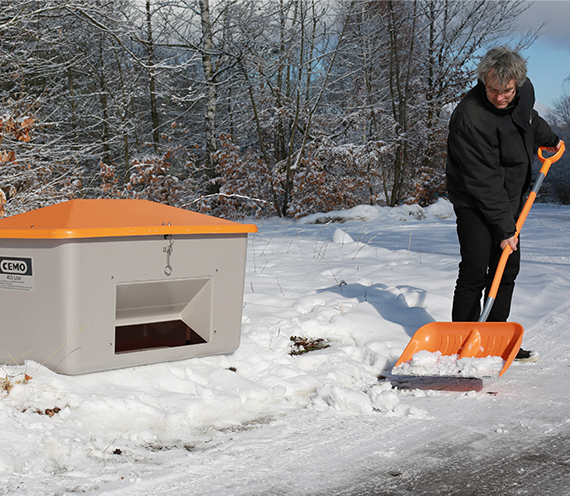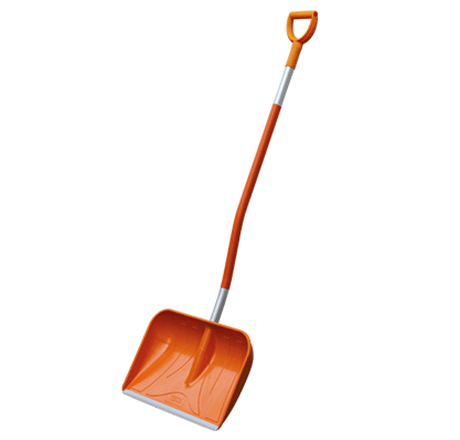 Ergonomic and durable:
snow shovels made of GRP
GRP shovels consist of a high-quality, corrosion-resistant plastic-fibre composite and also have a solid aluminium edge. The reinforced, high edge and the double-curved oval handle with D-shaped grip ensure perfect power transmission.
Our GRP snow shovels have a handle length of 161 cm and are extremely durable. Due to their low dead weight, high resistance and a non-adhesive surface, snow shovels made of GRP are the ideal working aid in winter.
To the product
Robust and in four sizes:
snow shovels made of PP
Whether 31, 36, 98 and 105 cm high, PP shovels are available in four different versions to meet your needs. Snow shovels made of corrosion-resistant, unbreakable polypropylene are ideally suited for handling road salt and other aggressive materials. Our shovels are used in municipalities, agriculture and the food industry. With a low dead weight, high resistance and a non-stick surface, snow shovels made of PP have been specially developed for extreme winter use.
To the product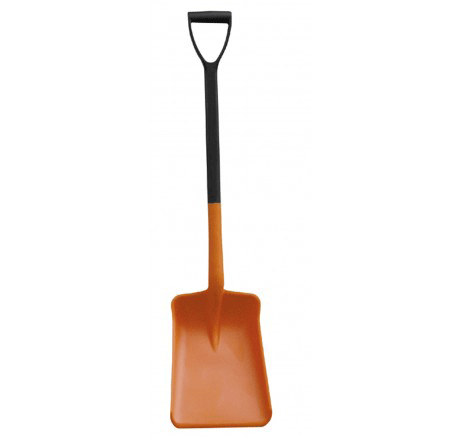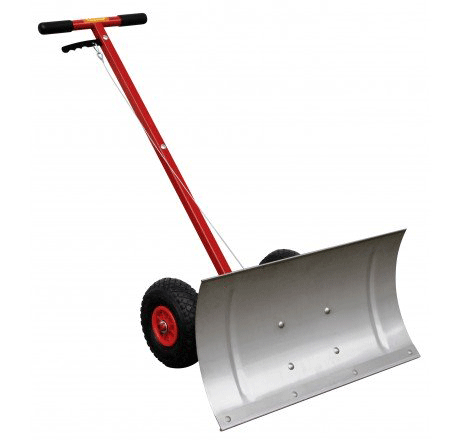 Back-friendly and powerful:
snowploughs from CEMO
Our snow plough is an innovative "Made in Germany" snow clearing machine. It features a solid, powder-coated tubular steel construction, a clearing blade made of beaded stainless steel and cushioned by disc springs, and pneumatic-tyred, roller-bearing wheels with lugged profiles. The drawbar is movable, the shovel position is adjustable and the clearing angle can be easily varied. In this way, the snow plough is able to free all pavements and snow-covered surfaces from thick snow cover in no time at all and is gentle on your back.
To the product

DT-Mobil COMBI - Refuel always and everywhere
Make yourself independent with a mobile COMBI filling station for diesel and AdBlue®.
To the article

Separate the storage and charging of lithium batteries
Perfect protection with safe storage and transportation systems from CEMO.
To the article